Roofing an Existing Deck
Can I put a roof on my existing deck? This is the most frequently asked question when it comes to building a deck.
If you want to enjoy the outdoors from your backyard while being protected from the sun or rain, roofing your deck is the perfect solution.
Why should I build roofing for my deck?
REASONS FOR ROOFING A DECK
As you can imagine, roofing your deck offers many lifestyle benefits. Here are the top reasons why you would want a roof for your deck:
PROTECTION FROM SUN AND RAIN
The most common reason for roofing a deck is to protect it from the sun and rain. A roof allows you to sit outside and enjoy the outdoors, even on the sunniest and rainiest days.
A shady spot on the deck is the best method for you and your loved ones to relax when the summer heat is at its highest. If you have children – a deck roof offers that vital protection from the fierce Australian sun in the middle of the day.
BBQing ALL YEAR ROUND
When you cover your deck, using the BBQ all year round can happen when you have protection from the sun and rain. Covering a deck means you can install better lighting and even ceiling fans to keep you cool while you slave over the grill plate in summer.
In the cooler months, it may take a little longer for food to cook, but it's worth it when you can enjoy delicious burgers, ribs or grilled vegetables.
If you want to go all out – Installing a TV will make it the place to relax with friends, watch the cricket and put the snags on the BBQ.
We have two local electricians that we recommend for all electrical installations and upgrades for our decks and pergolas.
DRYING LAUNDRY OUTSIDE
If you prefer to hang your laundry outside to dry rather than throw it in the dryer, a roof over your deck is the perfect solution for rainy days. Drying laundry out under the roof can save you money on electricity costs.
HELP PLANTS GROW
Green thumbs happily grow under a covered deck when spring arrives. You can get seedlings and plants used to the conditions by placing them in a sheltered spot and making sure they get some sun each day.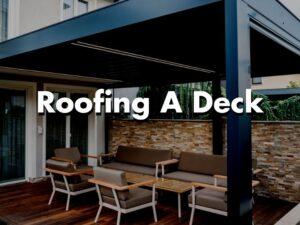 The the types of deck roofs
Flat
Gable
Gazebo and Hip
Heritage Gable
Pergola
The type of roof you install depends on the kind of deck you have, its size, the budget and of course your personal preferences.
1. FLAT ROOF
For smaller areas a flat roof is usually the most popular choice. It connects from the home and then is supported by support beams. The only drawback is that they can be low in height which can lead to the area becoming stuffy.
For larger deck areas- we suggest other roofing styles or even something a little more modern – A flyover roof can be an option
2. GABLE ROOF AND HERITAGE GABLE
A Gable roof is the most common form of deck roof for larger deck areas
It is triangular, runs along a ridge in the middle of the deck and overhangs the enclosed space.
Unlike a flat roof, this significantly sloped deck roof allows for good drainage of rain . A gable roof also blends well with many architectural styles. It is high enough in the centre to have ceiling fans installed to keep the all important airflow that is needed in Brisbane's hot and humid warmer weather.
3. HIP ROOF OR GAZEBO
This roof has a lower slope and requires a more complicated support system, but its solid, compact appearance makes it more aesthetically pleasing. It can be a replica of your homes current roof and look like it is an extension of the roof line
4. PERGOLA
A traditional pergolauses slats or beams to offer some protection but it is still an open air roof.
Using angled slats can create a roof that allows the morning sun in though the roof and then as the sun moves during the day it creates a shadow underneath.
This can be ideal if you like to have some of the morning sun.
A modern pergola option is to use modern louvers that you can open and close. You can then adjust what elements you want to be exposed to.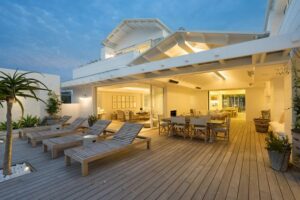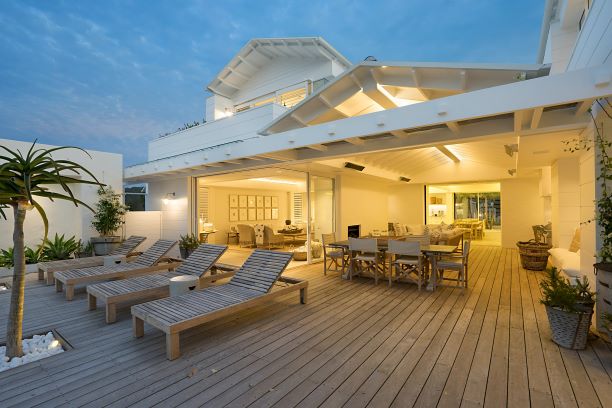 Roof an existing deck?
Determine if the deck is suitable for a roof: You will need to get the existing deck assessed to see if it is structurally sound. Your current deck may need to be replaced if there are parts that have rotted.
Our timber decking guide gives more details on your decking timber options.
This is also add new steps or railings if your current ones are not sufficient.
Adding built in seating is also a popular option when adding a roof to a deck.
The area becomes more used when there is protection from the elements,
SAFETY CONCERNS
Without proper planning, a roof addition to an existing deck can be unsafe. A regular deck can support a certain weight per square foot, but a covered deck has a heavier weight and must be supported.
In most cases, a covered deck will require larger footings and sometimes more foundations.
Therefore, it is best to install the roof when you first build the deck. If you want a covered deck, you should build the deck to be well supported, whether you choose to put the roof on first or later.
If you simply build a roof to a deck that is not designed for it without proper retrofitting, you are putting your family members and guests at risk.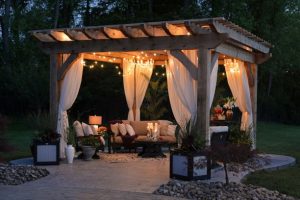 Important FAQ about deck roofing
WHAT IS THE ROOFING OF A DECK CALLED?
The roofing of a deck is usually referred to as a patio cover. This attached structure protects from the sun and rain and can have either a fixed or open roof.
Pergola is another name for patio or deck covers. It is usually an open roof supported by posts or columns. They provide filtered shade for outdoor living areas.
WHAT IS THE COST OF BUILDING A ROOF OVER A DECK IN BRISBANE?
As with other building projects, the cost depends on various factors but typically ranges from $1,000 to $10,000 for materials and labour.
SHOULD I COVER MY DECK IN THE WINTER?
It is important to cover your DECK in the winter to protect it from harsh winter weather but remember in Queensland, the summer sun can cause damage to the timber as well.
If you have expensive patio furniture, you will want to protect them from the elements to give them a longer life.
You can choose between a permanent cover and a temporary tarp, but you may want to build a roof to make a long-term investment.
If you're wondering how to roof an existing deck or patio, contact a deck builder in your area. They can either advise you or do the work for you.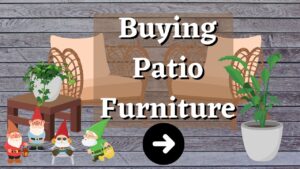 Learn more about deck repair and installation services with Local Deck Builders Brisbane
When it's time to re-roof your deck, Local Deck Builders Brisbane can retrofit a deck for you that's safe, complies with local building codes in Australia, and gives you a professional-looking result.
This article first appeared on  Local Deck Builders