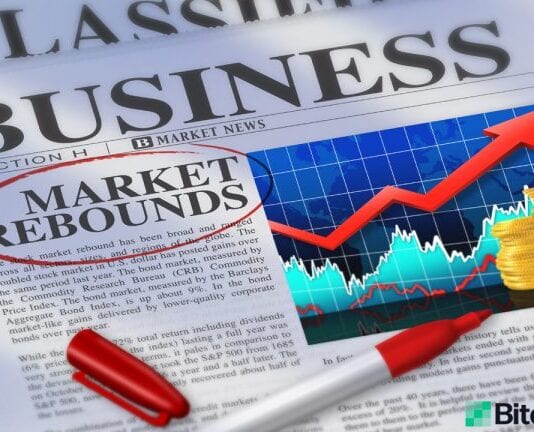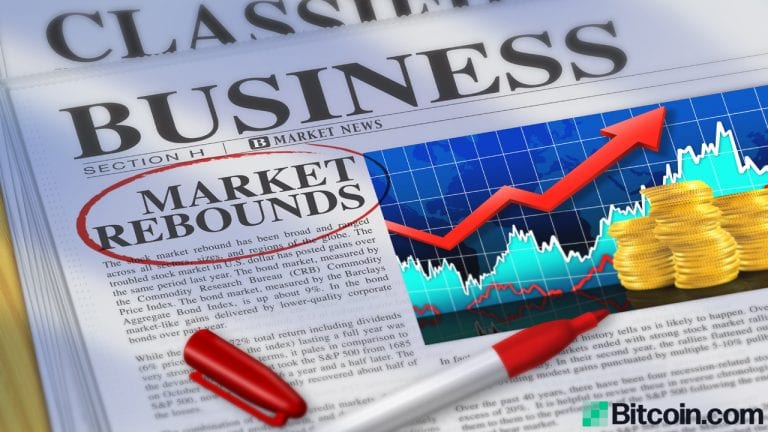 The price of bitcoin dropped around 8% during the last seven days, but prices started to improve during Friday's mid-afternoon trading sessions. Today, bitcoin is swapping for prices between $54,400 to $54,800 per unit and commands a $1.02 trillion market valuation. The overall market capitalization of all 8,500+ coins in existence is around $1.59 trillion on Saturday morning.
Bitcoin (BTC) prices have seen some improvements after the price slid from $57,207 to a low of $50,360 on Thursday. BTC is up today over 3%, but down 5% for the week on March 27, 2021. Bitcoin dominance among all the other coin valuations combined is around 59.3% while ethereum (ETH) captures 11%.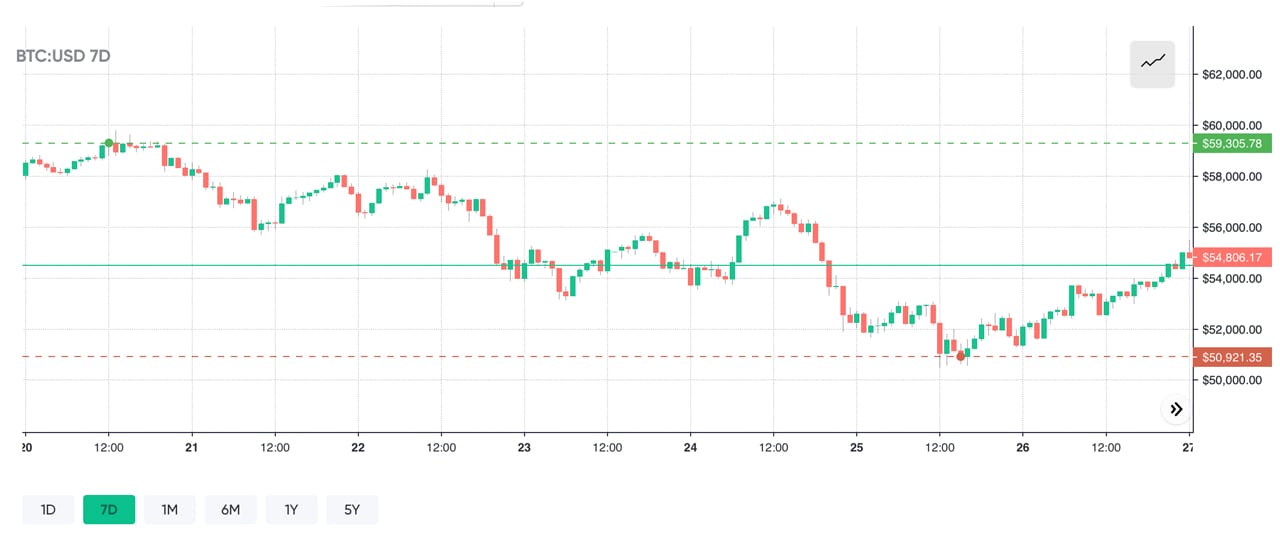 Bitcoin is still up over 16% for the month, 109% during the last three months, and 763% against the USD for the year.
The top trading pair with bitcoin (BTC) today is tether (USDT) which commands 55% of the crypto asset's trades. This is followed by USD (16.85%), BUSD (5.92%), JPY (4.19%), EUR (3.84%), and the KRW (2.38%).
This week the cryptocurrency community was pleased to hear that Elon Musk revealed that the electric car company Tesla will now accept BTC for purchases. The CEO of Zumo, a digital wallet and payments platform, Nick Jones believes more brands will join Tesla's lead.
"We're delighted to see that Tesla is now accepting Bitcoin as a form of payment for their products," Jones explained. "The increased institutional investment and market support of cryptocurrency from such brands is a key indicator of not only its long-term value but its contemporary relevance. Knowing that over half of UK crypto owners have purchased this currency in the last six months, I'd imagine that more brands will follow suit," the Zumo CEO added.
At the time of publication, the second largest crypto asset by market cap, ethereum (ETH) is trading for $1,686 per unit and is up over 3% today. Behind ETH is tether and in the fourth market position binance coin (BNB) is trading for $254, up 2.5% over the last 24 hours.
Bitcoin cash (BCH) is in the 11th market position today and exchanging hands for $495 per BCH. The crypto asset is up 0.64% today, down 6% for the week, up 0.21% for the last 30 days, and over 48% for the last three months.
The top two gainers today include chatcoin (CHAT) and stakenet (XSN). The top two losers on Saturday morning include selfkey (KEY) and cortex (CTXC).
Want to keep up with all the crypto market action in real-time? Check out markets.Bitcoin.com today!
What do you think about all the market action this week as crypto traders head into the weekend trading sessions? Let us know what you think about this subject in the comments section below.
The post Crypto Markets Rebound, Bitcoin Price Consolidates, BTC Dominance Levels Sink appeared first on Crypto Scoop News.
The Article Crypto Markets Rebound, Bitcoin Price Consolidates, BTC Dominance Levels Sink First Appeared ON
: https://gqcentral.co.uk