You are under SURVEILLANCE but in a good way!
Unfortunately, the intrusion of criminals and unwanted people can instantly destroy that sense of security. Having CCTV installation in your home can help reduce the fear of trespassers on the property, prevent criminal activity, and catch criminals in the act. Of course, you can't be present 24/7 and keep an eye on everything all the time.
People have a lot of confusion related to CCTV systems, such as where to install them? How and who to contact to get the right CCTV system? etc. Before we turn to these questions, let's first talk about the basics of CCTV.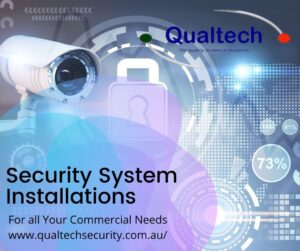 What does CCTV stand for?
CCTV (closed-circuit television or video surveillance) is a private video system generally used for the purpose of security or surveillance of a certain object or area.
CCTV depends heavily on the placement of the cameras to ensure maximum observation, which is usually done on monitors for purely security purposes to ensure the best views available.
Why should you have CCTV installed in your home?
Brisbane is the most safe and sound capital city on the east coast of Australia with a relatively lower crime rate than Melbourne or Sydney. However, Brisbane is becoming more populated with a growth rate of 2.1%.
Therefore, with the chances of further growth, Brisbane's crime rate is rising faster than Sydney's, which is a cause for concern. See the home burglary statistics
In 2020, the QLD government reported over 17,739 burglary crimes in the Greater Brisbane region. And over 72,336 crimes against property, including damage and other theft crimes.
You can use different ways to protect your home from break-ins, but installing a quality security screen is one of the simplest ways to get peace of mind that you and your family are safe.
Any security system would benefit from the addition of CCTV, as it shows a closed-circuit video stream of indoor and outdoor areas of your home on a series of monitors for security purposes.
There are many kinds of CCTV cameras, including wireless options, wired cameras, solar systems, and even battery-powered systems, all of which have their own pros and cons. But what happens if the power goes out because of a storm or a downed power grid – will your CCTV camera still work? Let's discuss this in detail.
Do CCTV cameras work without electricity?
The most frequent question people ask when considering whether to invest in CCTV cameras is whether they work without electricity.
The answer is probably some work, some don't, depending on the camera model. Many CCTV cameras are powered by electricity, which means they will stop working if the power goes out. However, there are other options that work with or without power, such as:
 Battery-powered wireless security cameras (these need to be charged).
 Solar-powered security cameras
 Backup power generators
Remember, just because your security camera may be wireless doesn't mean it's battery powered! And if you don't have a security system yet but are thinking about installing one, you have to decide how crucial it is to you that your system operates regardless of power status.
Do systems I buy from overseas websites meet Australian guidelines?
Generally, they do not comply with Australian guidelines. Therefore, you should thoroughly research the products you plan to purchase from an overseas website to ensure they meet local standards and regulations set by the Australian Security Industry Association Ltd (ASIAL). ASIAL members make up approximately 85% of the Australian security industry.
Installing The Camers

The optimal placement of security cameras depends on your property. However, there are some specific tips that everyone should follow. After all, a security camera can be relatively useless if installed in the wrong place.
Focus on specific places.
Monitor entry and exit points (indoor and outdoor) – including a gate or garage if necessary. The front and back doors are most important since about 34% of burglars enter your home through the front door, and up to 22% of thieves enter through the back door, statistics show.
Point the camera at a downward angle.
Use multiple cameras to cover blind spots.
Place security cameras out of reach.
Watch for lighting issues that can affect image quality.
Should the CCTV camera be visible?
Although this question is most often asked for outdoor security cameras including in patio and pergola areas, they can also apply for indoors. Make sure the camera is visible because anytime you have a security camera, there is a presumption that you are being watched.
In one study, convicted burglars were asked to explain what they would do as a homeowner to remove the target from their home, and one of the most common tips was to make sure the camera is prominent on the property.
How do I know which system is best for my home?
There are several security systems available, each with its own advantages and disadvantages.
Qualtech Security suggests digital IP cameras as they are undoubtedly the future of video surveillance and provide the following benefits over analog cameras:
Higher image quality: Because IP cameras have a higher pixel resolution, you can zoom in on much more detail of a scene after it's been recorded without losing clarity.
Power-Over-Ethernet (POE) cables: you don't have to get a separate power source for each camera.
IP cameras are simple to use and maintain. They can be managed and controlled remotely.
How much will a CCTV system cost?
The level of difficulty, time and materials required for installation varies by home and business, and different CCTV systems differ in their features and functions, which affects the price.
In general, the cost of installing a new CCTV system can be attributed to two key factors:
1. type of hardware used
2. complexity of the installation
When to look into your CCTV camera for suspicious activity?
A push notification alerts you when a camera's sensors record suspicious activity. Your video footage is accessible via the Internet from any computer or mobile device, anywhere in the world.
Qualtech Security CCTV systems store the recorded footage for up to one month. You can quickly download or retrieve the footage from your Brisbane security cameras as per your need.
Will the products I buy from Australian retailers be compliant?
Be careful while getting a security system.
Get a quality security system that meets safety standards.
As a licensed security company, Qualtech Security only installs and uses electronic security equipment that has met all relevant security, electrical and safety standards to ensure the highest quality equipment and the best possible installation results.
Professional installation of the system
Qualtech Security will assist you with the installation of a reliable CCTV system.
We give you the SECURITY you need.
This article first appeared on www.qualtechsecurity.com.au