Bridal Hair and Makeup is a skill in which we Excel 
Every bride radiates with her own Inner beauty, skillfully applied makeup just enhances the final results.
Everyone will have eyes on you on your wedding day, so let's help you look your most beautiful and confident.
How can you guarantee that?
By scheduling an appointment for a trial wedding makeup and hair trial before the event.
Whether you opt for glamorous or natural styling, a trial run is always a good idea.
Not only you can make sure you and your beauty professionals are on the same page, but you can also see what your dream style looks like (and how it reflects throughout the day).
What does trial makeup or hairstyle for the bride means?
Some people don't realize the importance of bridal trial makeup because they don't know exactly what it is.
Think of the trial period as a trial run for your bridal makeup or hair, or even an audition to find the perfect makeup artist or stylist.
Trial appointments are an essential part of finding the perfect artist, stylist and look. If you just "wing it" on your big day, things may not go to plan.
Why is this SO IMPORTANT?
Even if at first glance you think this is not important, think again!
There are several reasons why more and more brides are opting for a trial hair and makeup session.
According to the Easy Weddings Jan 2019 Wedding Industry Report, in Australia, 77% of brides book a trial hair and makeup session, and 85% of brides hire a professional to take care of their wedding hair and makeup.
Hair and makeup artists are not just applying a bit of makeup – They act as a time keeper on your morning. We work to a strict time schedule so that everyone is ready by the allocated times so the rest of your wedding runs on time.
Your hair and makeup artist can act as a buffer between the bride and wedding party members.
We are there for the bride and will always be on her side. If she wants to look a certain way – we do what is requested and not get swayed by other peoples options or requests.
( And we have seen it all over the years with the MOB asking that the bride change her hair or make up look)
You get to meet the people you will spend your wedding day morning with!
It's the perfect time to get to know your artist and their skills. You want to feel comfortable with them and make sure they understand the style you are going for on your wedding day.
There are a bundle of thoughts running through your head that morning, and the last thing you want to add to that list is wondering if you've chosen the right makeup artist for you or overthinking your schedule because you're still discussing details that you could have addressed in the rehearsal.
Meeting with your artist will definitely help calm your nerves and we also know how best we can help you on the day.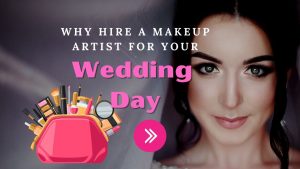 Set a specific time frame for your wedding day 
A trial session will give your hair and makeup artist an idea of how much time they will need to complete the look. This way, they can estimate when they should start to have enough time for the photographer and photo session before the wedding.
You know your options
Your desired look will not always look exactly the same on you as it does on the model in your inspiration photo.
If you hire a professional makeup and hair artist, you can get advice on how to adapt certain looks to your face shape or hair type. They can also suggest a few options that will better suit you without straying too far from your original idea.
Sometimes a bride is very close to her desired look but needs to do a little preparation before the wedding day.
Things like haircuts, hair extensions, or facials can help a bride prepare for the details she might be worried about.
A professional hair and makeup artist will let you know what they recommend and give you a timeline for the process.
Try and test new things
Are you a bride who has never worn makeup before?
Have you never tried airbrush makeup and are curious to see what it's all about?
Or are you a bride who is getting married on a hot summer day and would like to try makeup you have never worn before?
A trial is a perfect way to test and see what you like and don't like!
For example, if you're a bride and you say, "I don't think I want fake lashes," A trial is the way to see if a set od lashes or a few individual lashes is going to set odff your eyes a little more.
You may end up really liking the lash application, and you wouldn't have known what you were missing if you hadn't tried it!
To avoid allergic reactions to certain products
We don't know we may be allergic to products and ingredients until we try them for the first time. This is why trial sessions are so important because we don't want this to happen on the wedding day itself.
Hair and Makeup Brisbane uses trusted makeup and skincare brands.
Make the most of it
Make the most of your trial by putting it on a day like your engagement photos, bridal shower, hens party, date, or even your dress fitting! It's the perfect time to see how your makeup will look and hold up. You get to enjoy your makeup as well.
Also, try to wear your hair and makeup as long as possible. This way, you know how it will look on your wedding day, and you can give feedback to your stylist so they can perfect your look on the day of the wedding.
How much does a trial appointment cost?
I know some people forgo a trial because of the cost.
They can get a little pricey since most artists charge their normal price for a full face.
The reason why a trial is the price it is is due to using the same amount of products and providing you with the time to break down what looks and styles you want to achieve.
For these reasons, most artists cannot do trial runs at a lower price.
However, some of the makeup artists will give you a quote when you book them for your wedding day.
Please see our pricing page for more information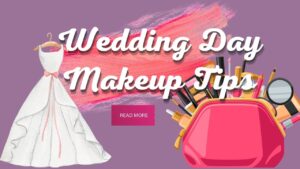 How many trial appointments should I make?
This is entirely up to you. You should schedule a trial appointment with any makeup artist or hair stylist you want to work with. A single trial is probably enough once you find the makeup artist or stylist you want to work with.
If you end up finding another look that you like, you should meet for another trial. If you just want to change something simple like your lip colour, a trial appointment isn't necessary for that.
What should you bring to your trial appointment?
A photo of your everyday makeup look.
Your veil and/or hair accessories. Even if you haven't decided yet, it is helpful to see the jewellery with your hairstyle. Some salons offer veils or hair accessories for purchase if you're still looking for the perfect piece for your hairstyle.
Your halo or clip-in extensions, if needed. Depending on your hairstyle and hair, extensions can help achieve the look you want. If you do not already have the extensions, please ask your stylist before or during your trial appointment.
A photo of your wedding gown.
A close friend or family member might be helpful if you would like advice on your style choices.
When you have to SCHEDULE your trial appointment:
You should reserve your hair and makeup team 9-12 months prior to your wedding date. We suggest having the trial 1-3 months prior to your wedding. If needed, the trial period can be done earlier.
Wondering who to call?
If you are in Melbourne – We recommend this Peggy Stasinos
We can show you a range of styles and give you the perfect wedding you want.
At Hair and Makeup Brisbane, are a talented and reputable local makeup artist in Brisbane with a proven track record of stunning makeup to make you look as incredible as your soon to be husband makes you feel.
This article was first published as  https://hairandmakeupbrisbane.com.au/hair-and-makeup-trials/