Travelling with Your Cat by Car or Plane
You would want to get one of these if you are in the car or especially on a plane as airlines require them. If you need to go to the vet most veterinarians will also require you to have one before you take your cat to get a check-up.
Even when your trip is all said and done, you can get use out of these carriers even when you are not travelling and are home as well!.
It's important that your cat is both safe and comfortable when travelling in their carrier. The best types of cat carriers are those that have the following features:
made of sturdy material like plastic.
Plastic is the safest type of carrier for your cat to travel in over a material or cardboard one, and more comfortable for your cat than wire mesh. Carriers made of plastic are also much easier to clean.
It is important not to force the dog or cat inside the kennel if you do it may be much harder to train them; leave the door of the kennel open so they can leave when they want, after a time you can start closing it. Keep in mind that on the day of the trip you have to add their nerves to the new experience. I think them as a baby travelling for the first time; they will feel more nervous than usual and if they are not used to spending time in the pet carrier transporter the journey will become complicated.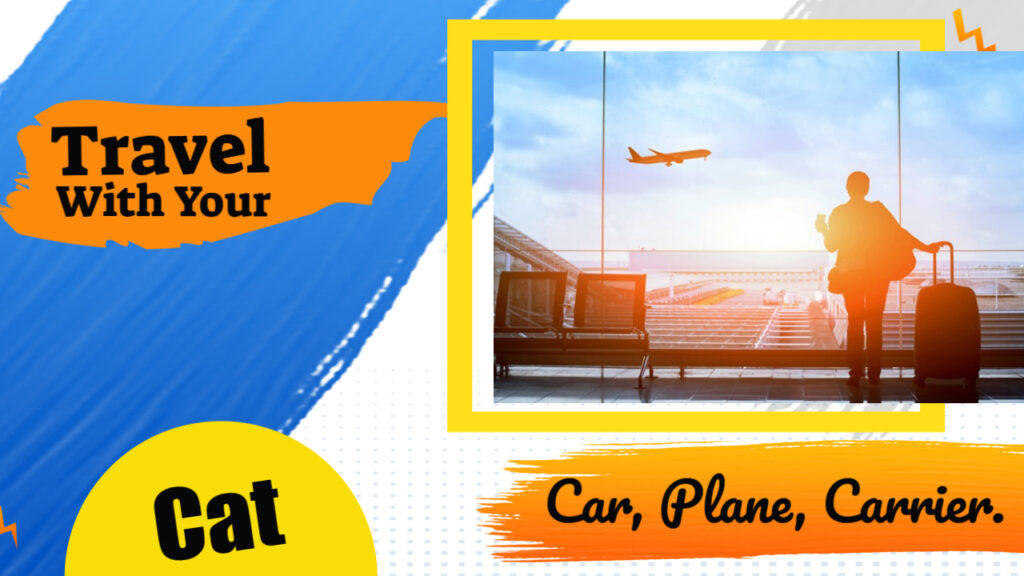 What type of carrier is best for travelling with my cat?
This is the most important part to keep in mind before travelling with any animals. If you have a dog or a cat they will have to get used to the awaited trip; the best thing to do is to get them used to it little by little and well in advance.
Depending on the type of trip and how your dog will have to travel. The ideal is that the conditions to which you habituate them are similar to those they will have to face. So if you are going to travel in the cabin, but inside the carrier, you can start by putting the pet in the transporter for a few minutes a day and gradually increase the time.
Say if you're on something like a bike and needed to travel with your cat you would probably have a really hard time bringing them with you. Well, there is a certain type of carrier that is built similarly to a backpack so you can ride and bring your pet with you. Its called the lemonda portable travel pet carrier backpack. These carriers have an interesting space capsule look so this is one you might want to consider if you're in a tricky situation like this.
Many people make the mistake of hiding the cat carrier away and only retrieving it when the cat needs to travel to the vets or to a boarding cattery. It's a much better idea to leave the carrier in a quiet permanent place in the house that the cat has access to and to make it as inviting as possible. This will encourage your cat to develop positive associations with the carrier and should make travelling much less stressful.
How should I get my cat used to travelling in the carrier?
Obviously, if you are travelling by train you will need a very secure carrier which the cat cannot possibly escape from, but one which is also light enough to carry. You may want one with a solid base in case the cat urinates so that it does not soil the railway carriage. Line it with absorbent paper and material and take spare bedding too. You will probably be able to keep the cat in its carrier on your lap depending on the type of train and the space available.
Turkish Airlines make travelling with pets super easy, as long as you have the proper documentation and vaccines are up to date. Cats, dogs, and singing birds are all allowed to travel in the cabin, as long as they remain in their carrier at all times. If you're travelling with two small pets, they're welcome to stay in the same container together as long as they are familiar with each other and friendly. Fees range from 70 try to 170 try depending on your flight, your pet, and your carrier. Read more about flying with animals and the Turkish airline's policy in detail here.
When travelling with a pet, please check-in for your flight at our check-in desk instead of using the self-service channels. The check-in process is similar for both pets travelling in the cabin and in the hold of the aircraft. During check-in, we weigh your pet and check that the pet carrier or box fulfils the IATA (international air transport association) requirements and is big enough for your pet. We will also go through all the necessary documents with you, including for example the pet passport, export/import/transfer permits and health and vaccination certificates.
What's the best way to get my cat inside a carrier?
Corral you cat – close your cat in a room with food, water, a bed, a litter box, and its carrier to keep it out from underfoot and to prevent it from slipping out of the house during all the activity. A bathroom works well, but a vacant bedroom is another good option. Place a sign on the door asking the movers (and family) to keep the door shut. The further from the action your feline friend is, particularly all the noise, the better.
Your most important piece of luggage, apart from your cat, of course, is a cat carrier or a cat transporter. Never let your cat travel loose in the car – they could distract the driver so it's safer for you all if they're contained, plus they could easily escape as soon as any of the car doors or windows are opened. As they'll need to stay in their carrier for the length of the journey, make sure you've got one that's strong, secure, easy to clean (in case of accidents) and large enough for your cat. You can buy a plastic, wire mesh or wicker basket, but don't be tempted to use a cardboard box as it will get flimsy and fall to bits if your cat urinates in it.
The pet carrier should be the right size and fit the animal's needs. For example, a cat will be much happier isolated from the outside and with a small window to look through. If the dog is going to travel in the cargo hold the ideal is a dog carrier that allows the dog to move. It must also meet a number of requirements:
the carrier must have strong locks to prevent the dog from escaping.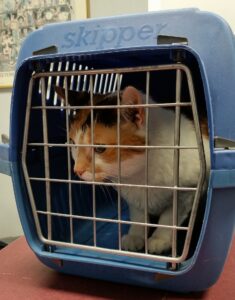 How should I carry my cat when travelling?
Can be used as both a carrier and pet car seat ideal for small dogs, puppies, cats and other small pets sits on front passenger or back car seats to keep pets safe and secure whilst travelling
vehicle seat belt threads through straps on rear to keep the bag secure when on the move can also be used as a booster seat by looping carry strap over vehicle headrest mesh top and side panels ensure good airflow and ventilation.
There is an EU regulation that sets out the requirements for the movement of pet animals (cats, dogs and ferrets) travelling within the European Community, and into the community from non-EU countries. It also refers to importation requirements applying to rodents, domestic rabbits, birds (except certain poultry), ornamental tropical fish, invertebrates (except bees and crustaceans), amphibians and reptiles.
Obviously, if you are travelling by train you will need a very secure carrier which the cat cannot possibly escape from, but one which is also light enough to carry. You may want one with a solid base in case the cat urinates so that it does not soil the railway carriage. Line it with absorbent paper and material and take spare bedding too. You will probably be able to keep the cat in its carrier on your lap depending on the type of train and the space available.
How should I travel with my cat?
Don't forget to ask your veterinarian for a copy of your pet's vaccination record and a health certificate if you are travelling state to state. Id tags on the collar with a new address, phone number. Id tags are relatively inexpensive, so if you are travelling across the country, it may be a good idea to put the number of your old veterinarian on the tag. Some pets, if frightened and run away, will run to a familiar place, which may end up being their old home.
The right size for your cat
in order to make travel comfortable for your cat, the cat carrier needs to be tall enough to allow your cat to sit, stand up, and move around, and long enough for your cat to be able to lie down comfortably. If you have a large breed of cat such as a Maine coon, you may need to purchase an extra-large carrier. Both front and roof opening doors on the carrier.
Travelling with Your Cat by Car or Plane
Sometimes cats can be taken into the cabin as hand luggage provided they are in a suitable container that will fit under a seat. However, more often they have to travel in the aircraft hold because of the risk of escape and of people with allergies to cats having serious health problems in the confined space of an aircraft cabin.
Should I travel abroad with my cat?
Use a cage or a crate for the car ride (or one that is approved on your airline if you are flying). This will provide a safe haven for your cat. Make sure that the cage or crate is large enough for your pet to stand up, sit down, and turn around. Take your pet for short rides if she is not used to car travel. If travelling by car, provide some form of a litter box or pan for your cats. Animals are very sensitive to our feelings and if we are nervous they may be, too. As a consequence, they may need to "go" more frequently than normal.
Make sure you arrive early for the flight as cargo is usually loaded first. The travelling box should be marked as containing a live animal with your contact details clearly displayed on the side. Tape another piece of paper with these details to the inside of the box for extra safety. If your cat is going abroad contact your vet well before travelling to find out what vaccinations and health certificates it will need. It may take several months to complete necessary vaccinations, tests and paperwork before your cat is allowed to travel.
It's really important that whenever you travel with your cat, to always do so with your cat securely inside their carrier rather than free inside the vehicle. Here are some other tips to help you and your cat have a journey with as little stress as possible:
where possible, about 15 minutes before you want to travel with your cat, spray some feliway® classic into the vehicle (a spray in each corner of the inside of the vehicle).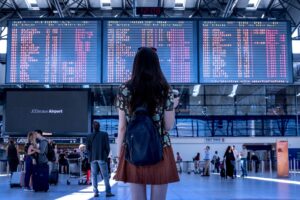 What you need to know about taking your pet abroad
Outside of the potential hazards already present in your new home, the items you brought over during the move (like bed bug spray ) can possibly harm your pet as well. If you have a nosy animal or one who's prone to tearing up boxes, make sure to move any boxes containing sharp objects or cleaning supplies so they can't get to them. While unpacking, take careful consideration of what you leave lying out and where you unpack your boxes. During high-stress times such as moving, even the most well-behaved dogs and cats are likely to act out and chew things they normally wouldn't. If you have a particularly messy or dangerous room, it's best to close the door to keep your pets out when you aren't actively unpacking.
You can enter or return to the UK with your pet cat if it:
has been microchipped
has a pet passport or third-country official veterinary certificate
has been vaccinated against rabies – it will also need a blood test if you're travelling from an 'unlisted country'
it is currently illegal to bring a cat to the UK from any country overseas without it either going through quarantine or being imported via the pet travel scheme (pets). Pets were introduced to allow people to travel with their pet cat, dog or ferret.
Is your cat stressed out by a changed living situation due to relocation, competition or new furniture, family growth, grief, divorce, changing presence times, etc. ? or is it maybe processing traumatic experiences (e. G. Aggressive dogs, new year's eve?)
maybe intruders have used the cat flap to enter your cat's territory? does your cat need more affection?.
Bringing cats to the UK
There are usually plenty of hoops to jump through when bringing cats from one country to another; however, the UK has three simple criteria your cat must fulfil. Your cat must:
have a microchip
have a pet-passport or a third-country veterinary certificate
vaccinated against rabies, and have a blood test if from an ' unlisted country. 'fulfil this criterion, and your cat will have no problem entering the UK.
Remember to update your cat's microchip
It is vital to update the details stored on your microchip's database with contact details for the country you are in. In the UK you can do this by contacting pet log – on 0844 4633 999 or via pet log. Org. Uk – or anibase – on 01904 487 600 or via www. Anibase. Com – simply putting your cat through pets or quarantine does not automatically update your records, so it is important that you remember to do this.
Update your cat's microchip and tags. A microchip is one of the most important investments you can make in your cat's health and safety. Cats can be furry escape artists who dart out cracked doors, slip out askew window screens, and leap out of their people's arms. An estimated 15% of household pets escape at some point. While 93% of dogs will make it home, only 75% of cats will. Microchip your pets, and keep the registration current; you'll be glad you did.
How can I travel with my cat after Brexit?
If you're looking to travel with your cat after Britain leaves the EU, read the government's information on pet travel to Europe after Brexit. To ensure you can travel with your cat after Brexit, you should start to prepare at least four months before your travel date. In the event of a no-deal Brexit, current EU pet passports issued in the UK will not be valid for entry to the EU.
If you are travelling with your cat to the EU after Brexit, make sure you check the new requirements ahead of time. The official guidance states that you should arrange your pet travel with the vet at least 4 months before your journey. Complete the following steps for a smooth trip abroad:
get your cat microchipped if they're not already
ensure your cat's rabies vaccination is up to date
after your cat's rabies vaccination wait 30 days and then return to the vet for a blood test to check if it's worked.
Wait three months after a successful blood test before travel
10 days before you travel, return to the vet for an animal health certificate which includes proof of your cat's vaccination history, microchipping date and the successful rabies antibody blood test result. Note: in the event of a no-deal Brexit, current EU pet passports issued in the UK will no longer be valid for entry into the EU. For more information regarding travelling with your cat after Brexit, check the official guidance.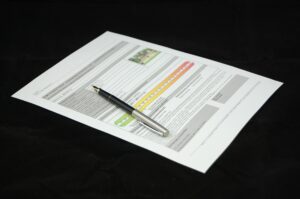 Getting a health certificate
Though each airline has its own set of rules regarding travelling with pets it's important to know the following information that applies to all airlines:
every airline that allows the carry of animals is required to follow the IATA live animal regulations (lar) as it is the global standard for transporting animals safely and humanely. Before you book your flight it is important to consult not only the airline's rules and regulations regarding animal transport, but also the country-specific regulations. For example, to exit and enter the united kingdom dogs and cats must have a pet travel scheme (pets), more commonly known as the pet passport, and an official veterinary health certificate.
Cat owners need to prepare the following before travel:
ensure your cat is microchipped
ensure your cat's rabies vaccination is up to date
allow at least 30 days after your pet's last rabies vaccination before returning to a vet for a blood test to check it has worked
wait three months after a successful blood test before travelling
return to a vet within ten days of travel for an animal health certificate
please note: if your pet's vaccinations are kept up to date, you won't need to repeat the blood test for each journey.
You'll want to bring your cat to a vet before you leave to verify that it is in good health and that it has the most up-to-date vaccinations. The latter will ensure that there is no problem bringing your cat to your new home location in addition to keeping it and others safe. Make sure to get a certificate of health and the cat's health records to prove your cat has received the appropriate immunizations. You can also ask the vet about having a microchip implanted if that's something you're interested in.
Cats bond strongly with their territory and can feel very vulnerable when away from home ground. Remembering this and planning ahead can help reduce the stress your cat might experience while travelling or settling into a new home.
Cats, by nature, develop strong bonds with their environment through smell. They territorialise by rubbing their neck and facial glands which secrete feline facial pheromones recognisable to them and other cats establishing their territorial boundaries. As a result, a change of environment means a major disruption for them, creating a potentially stressful situation. Therefore they have to explore and re-establish their new territory which may intersect with other feline boundaries leading to clashes over territory. With all of this in mind, training your cat to use a crate can be one of the best ways to move with cats. When a cat accepts a crate as its home/safe place, it won't see areas outside of this as their territory, which will result in a much easier transition during the move and during the settling-in phase.
Start the pheromones as soon as you begin packing your belongings, use them during the transfer, and continue using pheromone therapy while settling into your new home. If your cat is like ours, it will probably love all the empty boxes around your place as you begin to pack. But despite the initial joy of playing in the fun cardboard boxes strewn all around, your cat will soon start to sense that something is amiss. Something's not quite right. And that's when the stress starts to set in….
The post Travelling with Your Cat by Car or Plane appeared first on Catnip Utopia.
The post Travelling with Your Cat by Car or Plane appeared first on GQ Central.