How much should I pay for a plastering job? A guide to plastering types and costs
Why plaster?
Whether you're tackling a DIY project, renovating a worn rental property or helping a friend, plastering is an excellent option.
Plaster's biggest selling point is its durability.
A plaster finish provides a much stronger and more durable wall surface than other alternatives (like drywall).
To begin, learn some basic facts about plastering and calculate how much it will cost to hire a plasterer to complete your project.
Plaster is for you if you want a robust and long-lasting wall finish that can endure dents, bumps, and accidents.
Not to mention the decorative possibilities that a plaster finish offers – it can really beautify your wall. Oh, and for our environmental friends, there's a bonus: Plaster is pollution-free, making it a better option for our beloved planet.
Maybe you've already realized the benefits of plastering, but you're still unsure about the costs involved. You are fortunate to come here, as Brisbane Plaster Pro has worked with plastering specialists to provide this easy-to-understand guide to plastering costs!
What are the different types of plaster?
There are several types of plaster to choose from! Here are the main plaster options we would recommend:
Drywall Plaster
Most builders prefer dry plaster because it includes fire-resistant options and dry plaster with acoustic properties. Another benefit is that you can create partitions to create more space.
This is the type of plastering we predominately do.
Lime plaster
Another option for plastering is lime plaster, which consists of lime and sand. This material serves as both a primer and a finished surface for your wall. It is not commonly used in Australia
Cement plaster
Cement plaster offers the best protection from bugs and parasites that may try to colonize your walls. The ratio of cement plaster to sand is 1:3.
Gypsum plaster
Gypsum plaster is less well known because it is still new. However, it is quickly becoming the new favourite because it reduces the risk of shrinkage or cracking. It is also an all-rounder that can be used as a pour, primer, final coat and single coat plaster.
Wet plaster
Wet plaster is perhaps the best-known variant, which uses a mixture of lime, cement (or plaster) and water. Most often, it is applied wet with a trowel.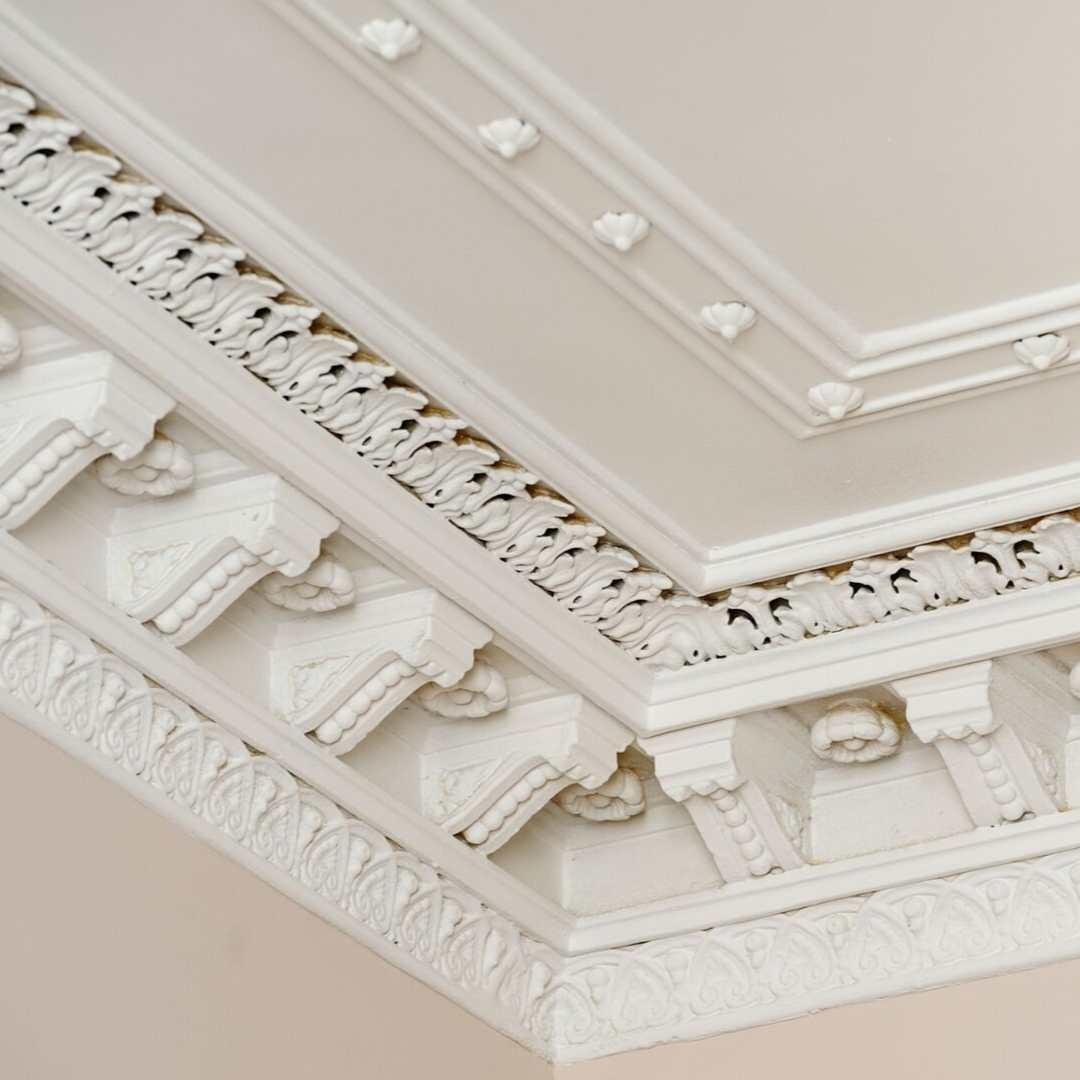 Ornamental plaster
As the name suggests, ornamental plaster is used mainly to create decorative effects on the walls. For example, you can create ceiling roses, waves or words that rely on ornamental plaster.
We specialize in ornamental plastering and you can see our work on the ornamental plastering page
What is the cost of plaster, depending on the type?
Plasterers set a rate based on the area to be plastered. The cost of plastering typically ranges from $2 to $10 per square foot, so you can expect to pay between $500 and $20,000 depending on the size and complexity of the job.
Standard plastering
If you're looking for a cost per square meter, you can expect to pay $20-$70 per square meter for hard plastering and $45-$90 per square meter for wet plastering.
The Australian Taxation Office recommends a guideline of between $8 and $16 per square meter for plasterboard installation and between $15 and $20 per square meter for plasterboard supply and installation.
Ornamental plasterwork
As mentioned earlier, ornamental plastering is much more delicate and complicated, also reflected in the cost, which depends on your working area.
Additional costs for plastering should be taken into account:
Removal of existing plaster
Fee for difficult accessibility
Price for creativity/complexity
Materials selected
Time required for the work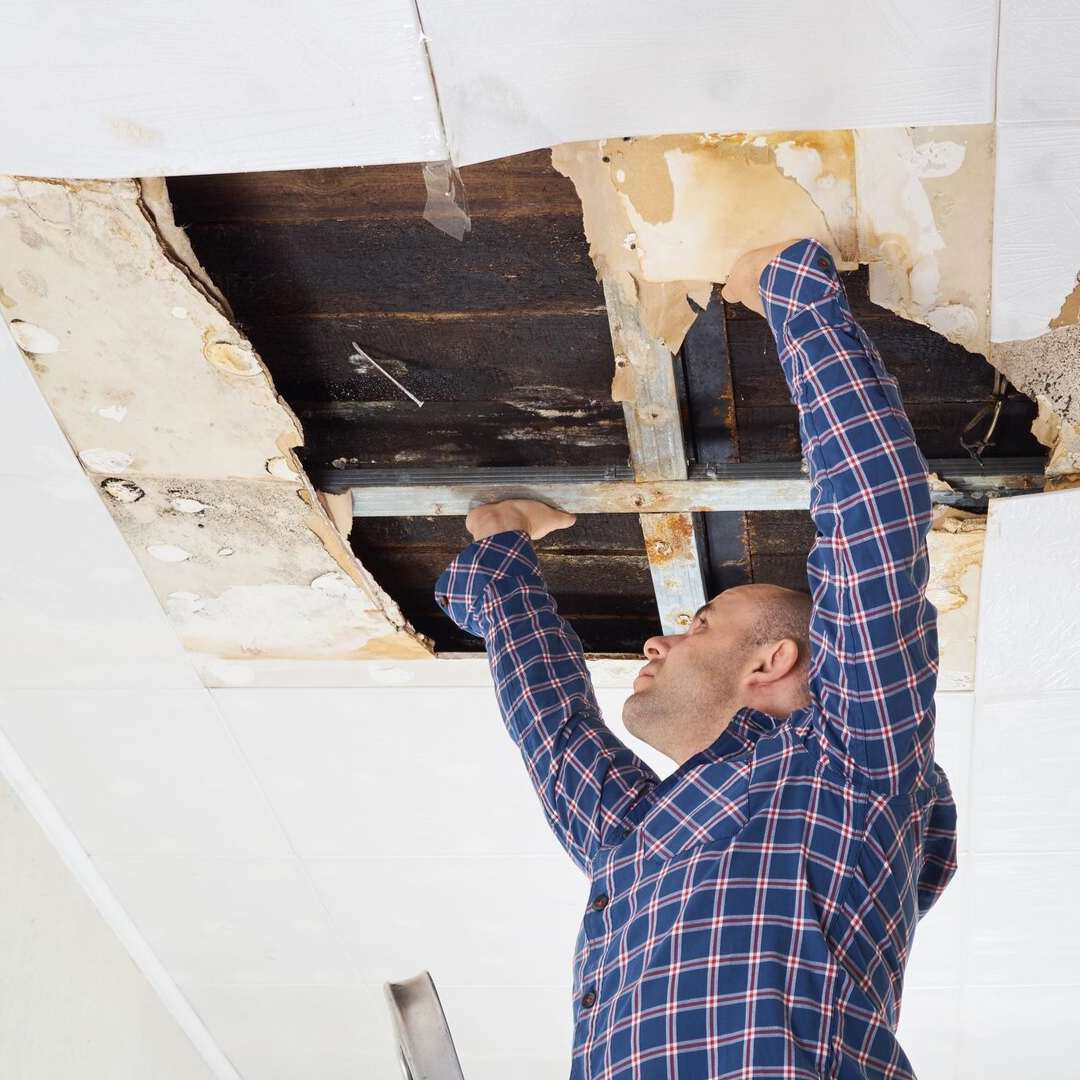 How much does it cost to repair damaged plaster walls and ceilings?
Repairing plaster is more complex than you think, especially if you want the final finish to look like the rest.
The plaster repair estimates of plasterers depend on the scope and complexity of the job, the condition of the surfaces and the amount of prep work required. As a result, they may also charge an hourly rate.
Repairing plaster is harder than you think
Maybe the kids tore a hole in your drywall, your decorative plaster is getting on in years – or your ceiling has water damage from a leak. Although you may be tempted to do it yourself, repairing plaster is harder than you think.
To repair a hole in the plasterboard, the opening must first be enlarged into a rectangle to insert a new piece of plaster.
This is usually done in several layers, each of which must dry before the final step of sanding to a smooth surface and then painting.
Smoothing out a hole in plasterboard or a damaged cornice takes skill, experience and the right tools, so a professional plasterer is probably the right person for the job. Most people want to know how much it will cost to repair the plaster. Other common questions on this topic include the cost of repairing a plaster ceiling and the cost of repairing a hole in a plaster wall.
Hiring a plasterer
When hiring a plasterer to do your repair work, you should take the time to make sure they are right for your job.
Some questions you should ask:
Are you certified or licensed?
Does insurance cover you to work in my home?
How long will it take you to complete my task?
Is it possible for you to provide a written estimate?
Do you have references I can check?
Can I see examples of your work?
Get a quote for wall and ceiling plaster repairs
The best way to find out the cost of your work is to get estimates from local plasterers. This can give you an idea of market prices right now.
Remember that the cheapest quote is not necessarily the best. Instead, you should pay attention to the plasterer's skills because execution is everything.
Still got questions?
Contact us now to get a quote.
If you are on the Central Coast see our Central Coast Plastering Team
If you are on the Sunshine Coast see our Sunshine Coast Plastering team
The post Plastering Types And Plastering Costs appeared first on Plasterer Brisbane.