How to build and design a new carport  
If your car is parked outside your home and exposed to the elements, while what used to be a garage is now a storage room or workshop, there's a greater risk of your car being broken into, and if it rains, you'll get wet every time you want to take a ride.
Why not consider the simple, secure and stylish solution of a carport? There are several roofing ideas that are easy to design and install. If you're thinking about getting a carport, here's what you need to know. 
What a carport actually is?
A carport is not entirely enclosed but usually only provides shelter overhead and occasionally on two sides. 
They are typically much smaller than a garage and require fewer building materials, making them inexpensive and easy to build. 
Carports are extremely flexible, made of various materials, and built separately or attached to the house. The carport design provides plenty of room to open the doors, put the kids in the car and pack up for a camping trip without bumping into the wall afterwards.
Benefits of building a carport
Carports can be tailored to your specific needs – they fit in the space available, can be attached at the perfect height (especially for SUVs or 4-WD vehicles that often require a higher ceiling height with roof racks), and can be built to cover as many cars as you have!
The added benefit of a carport is that it can also be used as a weather-protected entertainment space or patio, giving you another reason to spend time outdoors.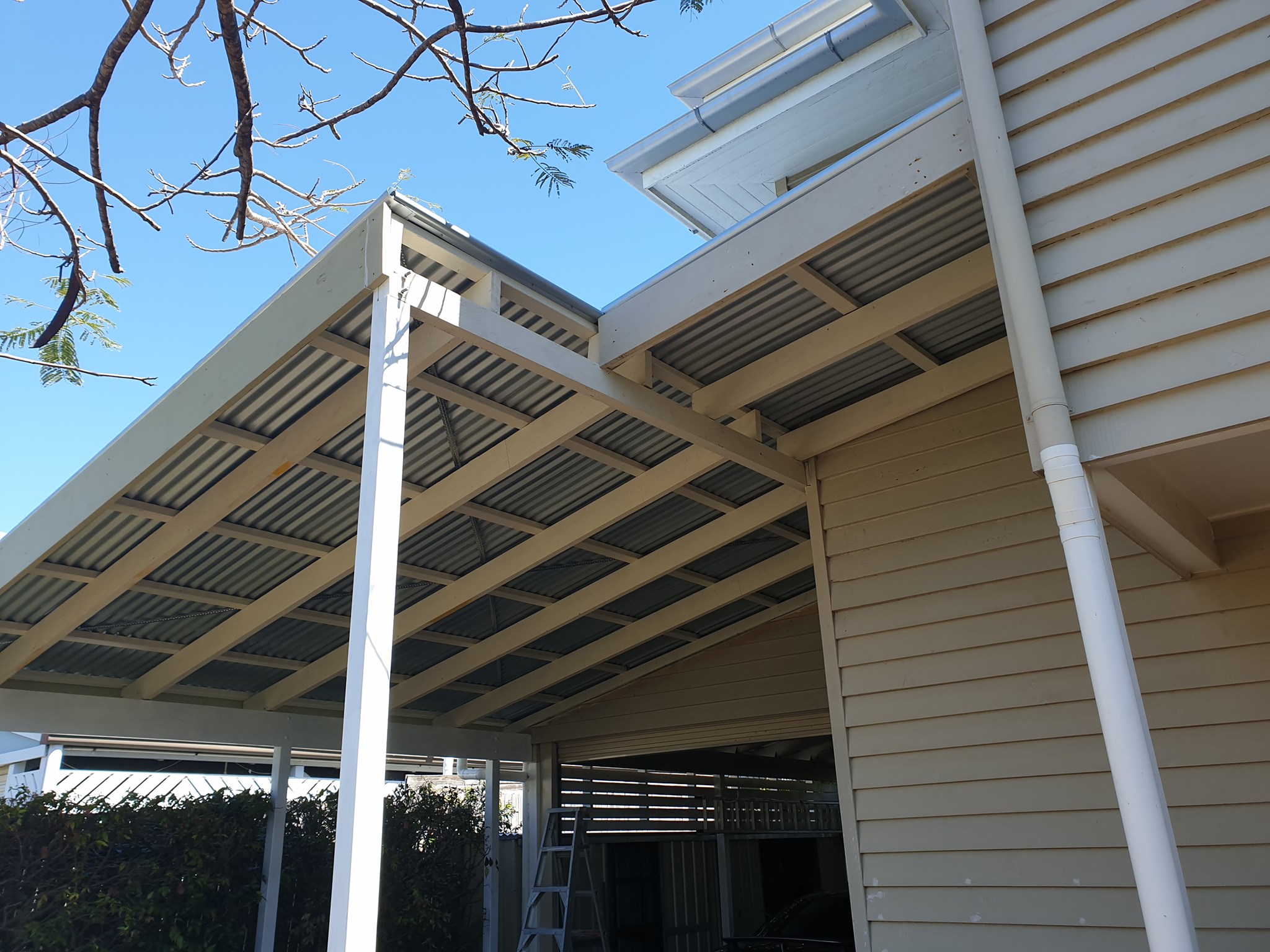 Materials, design and reputable manufacturers
Carports are not a one-size-fits-all design in terms of size, colour or shape; you can tailor your new product plans to fit the budget, the number of cars or multiple uses. The aesthetics of your carport are as limited as your imagination. While they may have been simple and boring in the past, leaving little room for special requirements, there are many more materials and design options today.
Contact a reputable company that uses high-quality materials, has experience in construction and offers a variety of designs. The best carport builders will provide you with a durable carport perfectly tailored to your needs.
Enhance the value of your home
Even an entry-level carport will not only give you a place to park and protect your vehicle, but it will undoubtedly increase the value of your home. This is because the designer can perfectly match it to the structure and design of your home, providing an extra buffer from the elements, an added sense of security, and storage space.
All of this increases the market value of your home, so what initially seems like an expense is actually an investment. Plus, the condition of your vehicle deteriorates much more slowly when it's covered and protected from the Australian weather or accidents that could lead to an insurance claim.
Colour choices for your carport
You can choose any colour for your carport to match the colour theme of your home.
In addition to the design, you can also customize the size of your carport to accommodate multiple cars and even caravans, boats, RVs, and garden tools!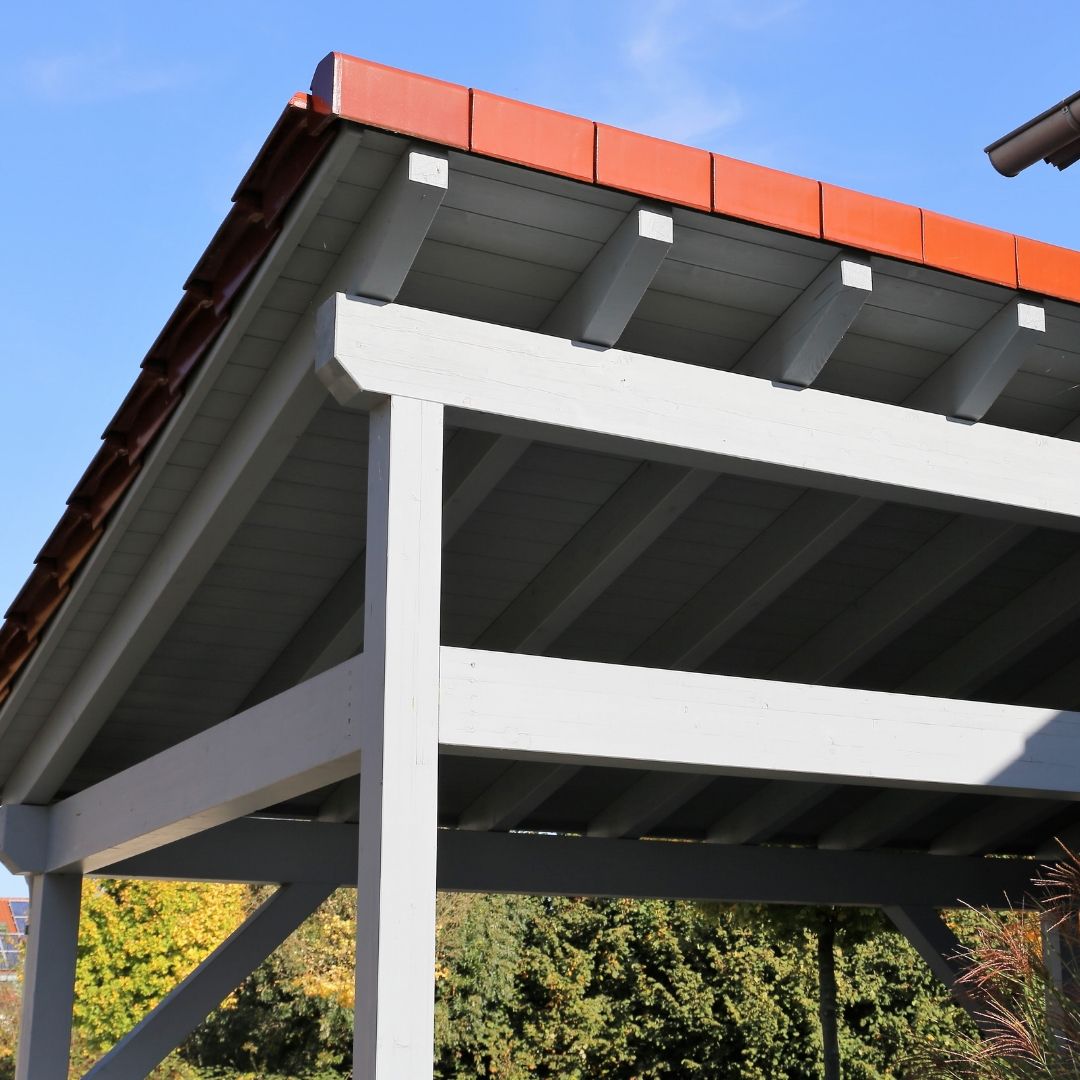 Carport designs and options
Gable Carports
Gable carports are built with a pitched roof that is perfect for matching the style of your home. This makes them a popular option among homeowners who want a seamless addition to their property.
Double Carports
Double carports, or double-width carports, are metal carport shelters designed to hold two cars, trucks, or other types of vehicles.
A professional carport designer can put together a double carport for all your vehicle storage and protection needs. 
Protect your family car from the sun and rain with a sturdy steel double carport. 
Steel Carports
Steel /Aluminium carports are a great alternative to traditional carport designs attached to your home.
A metal carport is a structure that will protect your valuable assets from adverse weather conditions. In addition, they are incredibly sturdy and affordable.  Adding screening panels is a great way to add some security to the carport and adding a screening function.
Dutch gable 
A Dutch gable carport can add the finishing touch to your home. The most stylish of all carports, it can also be the perfect entertaining area. Available in many sizes and colours for single or double parking.
Can you add a garage door to a carport?
Yes, you can. It is a great way to add an extra level of security and protection from the elements to your carport. It can even add a little privacy to your home. This is primarily true if your carport is easily accessible from the street or your front wall or fence has only one entrance.
Roller garage doors are the most popular option for carports because they are resistant to weather strain.
Roller garage doors
Roller garage doors are retractable garage doors that have a rolling system. Such doors can be operated manually or automatically and opened either to the house or outside the property. 
The door is rolled up and down to allow cars in and out and to provide access to a driveway or garage from the street. A roll-up garage door is designed as an alternative to sectional doors for buildings with limited space.
They are primarily composed of aluminium, steel or fibreglass.
These materials are strong but lightweight.
Cost of roller garage doors:
Prices for automatic roller garage doors
Garage doors with an automatic roller system are more secure and allow you to leave your vehicle in the garage while the garage door remains closed at all times. 
However, an automatic garage door requires installation and wiring, which can be costly. In Australia, a single automated garage door can cost around $1000 and reach up to $4000+.
Cost of a single garage roller door
If you want to replace a sectional garage door, single roller steel doors are the most affordable option. A double roll-up door can cost at least twice as much as a single. 
This type of roller door can be installed in all residential, commercial, and industrial buildings. However, they do not have automatic functions but must be operated manually with a handle.
Is a building permit required for a carport?
Australian carport building permit laws can vary from state to state and even from municipality to municipality. Therefore, before you plan your design, you should check with your local government to determine the guidelines for carports in your district. This will help you budget for the cost of your carport and avoid any unpleasant setbacks during the construction phase.
What is the cost of building a carport in Australia?
The exact cost of building a carport depends on a number of factors, such as the size, the materials and design elements used, the simplicity or complexity of construction, and whether you want to add additional features such as storage. 
The average cost of a single carport in Australia is $10,000, and a double carport is $20,000.
Pergolas Brisbane- The best carport builders near you
Want to have a custom carport designed and built for your home? 
Contact Pergolas Brisbane to get a free quote. 
We'll come to your home in person to give you a quote and make sure you get the finished product you want within your budget. 
The post Adding A New Carport appeared first on Pergolas Brisbane.