YouTube Shorts for Beginners
Have you worked with YouTube Shorts before? Have you been looking for a way to get started and learn how to create short films on this well-known platform? This video will give you with everything you need to get started, whether you're an aspiring YouTuber or want to explore the huge array of possibilities that YouTube Shorts offers.
YouTube Shorts is a new service released by YouTube in 2020. It allows producers to create 15-second video pieces that can be uploaded to their channel immediately. Its easy-to-use interface, powerful tools, and speedy editing capabilities make it a vital tool for multimedia artists. Users may submit previously recorded videos as shorts, as well as record live within the app using their phone's camera and microphone.
This post will lead you through the foundations of getting started with YouTube Shorts and provide suggestions for creating an engaging video that interacts with viewers. We'll review topics including topic selection, recording techniques, editing tools, and platform optimization strategies. If you're ready to take your first steps into the world of YouTube Shorts, let's get started!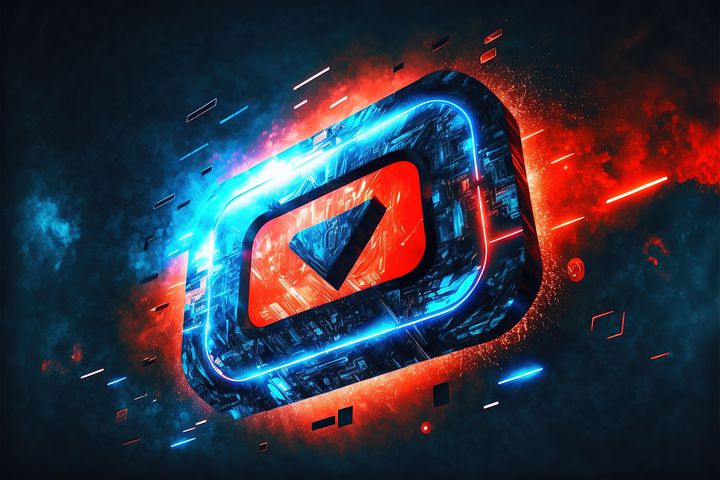 Introduction to YouTube Shorts
YouTube Shorts is the site's newest feature, allowing users to make short films with music and effects. They're ideal for artists who want to produce short, snappy bits of material that they can easily share with their audiences. With a few clicks, you can quickly create an attention-grabbing video that takes only seconds to watch.
Shorts enable users to tell stories in a unique way while using the platform's reach. With its simple editing capabilities, anybody can produce fascinating yet easy-to-consume material in minutes. They're also excellent for creating engaging advertising or promotional videos. This makes conveying your message and engaging your audience easier than ever.
While creating YouTube Shorts, it is crucial to consider the time of your video. A Short can be up to 60 seconds long; however, most popular Shorts are much shorter – typically 10 – 30 seconds long – because viewers like rapid bursts of information that can be consumed quickly and effectively.
In addition to length, the sound is important when creating YouTube Shorts; adding music or sound effects may help entice viewers and keep them viewing for longer. On the site, there are various free music libraries from which users may pick songs for their films without incurring any further costs. Additionally, varied sound effects enable artists to personalize their films further, making them stand out.
Choosing Topics for YouTube Shorts
Choosing a fascinating and compelling topic is one of the most important aspects of creating a successful YouTube Short. Consider your target audience and the type of content they are interested in when selecting a topic. Furthermore, because YouTube Shorts may only be up to 60 seconds long, you must ensure that your chosen topic can be handled within this time frame.
When choosing themes for your YouTube Shorts, look for subjects that have the potential for several episodes or series. This will help you build relationships with your visitors by providing consistent and entertaining content. It also has the potential to encourage long-term viewing if viewers become involved in the narrative or characters of the series.
Consider current trends, news items, and popular culture topics while coming up with ideas for intriguing YouTube Shorts. You could even develop videos depending on audience queries or suggestions! Stay on top of major debates on social media platforms to remain on top of any popular themes or concerns relevant to your expertise.
Finally, while selecting a topic for your YouTube Shorts, make certain that it emotionally resonates with viewers. Concentrate on stories or experiences that emphasize human connection and generate emotions such as laughter, sympathy, hope, and so on. This can help people connect with your film and remember it long after seeing it!
Recording Techniques for YouTube Shorts
Although recording YouTube Shorts might be tough, producing high-quality films with only your smartphone or camera is possible. Keep the overall style of your film, as well as the audio and lighting components, in mind when recording YouTube Shorts.
Use an external microphone connected to your phone or camera for the best sound quality. If you want to record conversations, you should also consider getting a portable boom or directional mic. Also, when recording audio-only clips, try to keep background noise to a minimum by standing in quiet areas and using white noise filters for video recordings.
When it comes to lighting, natural light is usually the best option for recording YouTube Shorts. If natural light is insufficient, supplement it with auxiliary lighting such as LED lights or softboxes for a more professional image.
While creating YouTube Shorts, remember that quality is everything! Set up your equipment ahead of time to maximize each take and deliver the highest quality footage possible.
Editing Tools for YouTube Shorts
YouTube Shorts editing is essential for making your video content seem professional and polished. It is vital to use the appropriate tools for this. Among the editing applications offered are Adobe Premiere Pro, Sony Vegas Pro, and Final Cut Pro X. Each of these apps offers its unique set of features and capabilities, so choose the one that best fits your needs.
Choose how you want to adjust your video recordings before you begin editing with any of these programs. For example, most of these programs will have a text tool if you want to add text to your YouTube video. Also, numerous effects such as transitions and blur are available for creating effects such as moving between scenes or highlighting specific areas of the video clip. Some of these effects' power and duration may be adjusted by dragging a slider or entering numbers into an input box.
Another important technique for editing YouTube Shorts is color correction. This program lets you to modify the brightness, contrast, saturation, and color of each clip to make it more visually appealing. Other options like as cropping or adding sound effects and background music, depending on your software package of choice, may dramatically increase the quality of your video clip.
Finally, once you've edited all of your material into a single cohesive video file format (such as MP4), it's crucial to evaluate the final output before uploading. Play the compressed video on various devices, such as desktops and smartphones, to ensure that it looks good on all platforms. You can ensure that viewers get exactly what they want when they watch your YouTube Video this way!
Optimization Strategies for YouTube Shorts –
It is vital to optimizing YouTube Shorts to maximize reach and interaction while generating effective videos. You must investigate a few critical approaches to ensure that as many people as possible see your shorts.
First and foremost, you should focus on optimizing your short's title. Choose keywords that accurately describe the topic of your short and include them in the title. Create a unique and attention-grabbing title that will entice viewers to watch it.
Second, utilize tags and other information while publishing your short. Labeling your video with relevant keywords can help search engines like Google or YouTube index it correctly, making it easier for potential viewers to find. Choose a high-quality thumbnail image that accurately depicts the content of your short.
Lastly, use social media platforms like Twitter and Instagram to broaden your audience. Post about your video using relevant hashtags and communicate with other individuals who are uploading comparable material to attract additional visitors. Moreover, if applicable, link to other films or channels to pull attention away from those sources and back to your own.
Lastly, to increase the visibility of your videos, collaborate with other YouTubers with a similar audience or interests as you. Collaborations can help you grow your viewership while also benefiting from each other's audiences and resources.
Conclusion
You can use YouTube Shorts to create a captivating video, promote your company, and grow your following. Because of the versatility of this tool, you may create one-of-a-kind videos in minutes. Even after the launch of YouTube Shorts, the platform is still in its infancy and has plenty of room for growth. I hope you find this information useful and have enjoyed your time on the site. Visit the official YouTube support website to learn more about YouTube Shorts. Have fun with your creations!
References:
https://uppbeat.io/blog/youtube-shorts-guide/
The post A Beginners Guide to YouTube Shorts appeared first on https://gqcentral.co.uk